Intellectual Property Law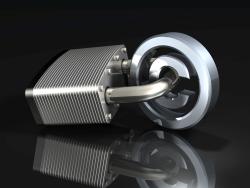 At Law Office of Aaron J. Cronan, we help clients register copyrights in their original creative works and protect their registered copyrights against infringement. We know that proper registration, protection of assets, and careful planning may prevent expensive litigation in the future.

Whether you're part of a large organization or an entrepreneurial start-up, you may benefit from the protections offered by copyright law.  Even though copyright registration is not a legal requirement, having protections in place offers certain advantages, such as having a public record of your ownership and protection from third party infringement.

If you're looking to secure copyright, our team can help you register your original creative work. This way, you'll be recognized as the sole owner of your work and have the right to reproduce, redistribute copies, or display your work publicly as you see fit.  You may also have the right to seek significant damages for copyright infringement.

Your original work plays an important role in your future livelihood and rightfully belongs to you.  At Law Office of Aaron J. Cronan, we want to help you obtain copyright quickly so that your ownership, rights, and exclusivity are legally recognized and protected. 

Contact our firm to learn more about our copyright law services.
Why Choose Us?
Flexible Appointment Availability
Personal Attention On Every Case
Local Representation
Free Initial Consultation
Call Today!
We'll be happy to answer any questions you have.
503-395-2242